Recyclable and low cost — Pailung's latest fabric technology uses knitting (not bonding) to produce High Pile fabric (without adhesive) for clothing, upholstery, and industrial use.
At ITMA 2023, Pailung will exhibit its latest high pile fabric collection. The "Cozy Collection" includes High-Density High Pile, 2-Sided High Pile, and 3-Layer High Pile. They're ideal for outdoor, winter wear, coats and gloves.
These knitted High Pile fabrics feature a high density structure, and double-sided applications, with different colors and hair lengths. They're environmentally friendly, lightweight, warm, windproof, and they offer the wearer a full range of movement.
Ethical, vegan winter wear has relied all too heavily on adhesives. Ironically, garments that are labelled as ethical or vegan, may not actually be recyclable, and they could finish up in a landfill, incinerator, or the Great Pacific garbage patch.
Thanks to new advances in knitting machinery, Pailung has developed a plush alternative that's both ethical and sustainable. It can be manufactured economically, without sacrificing the premium quality that world-class fashion and apparel brands expect.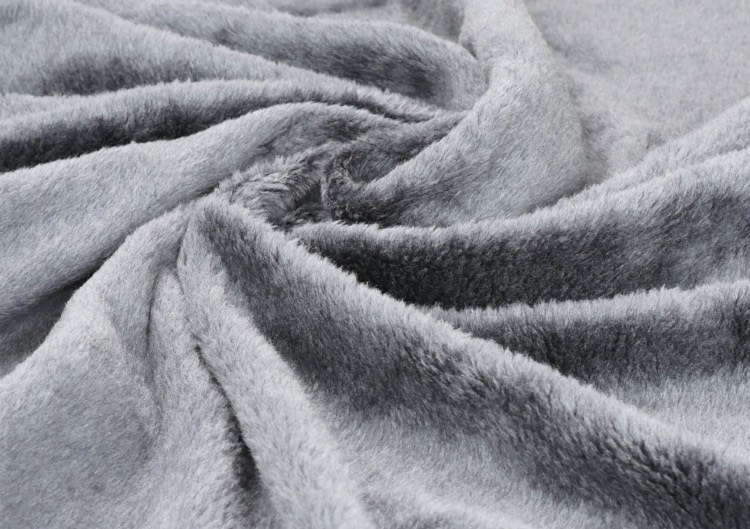 Durable and Recyclable
High Pile fabrics are usually bonded with an adhesive, sealing the layers together, but this creates a problem for recycling. In order to recycle a High Pile fabric, the layers first need to be separated from one another, and adhesives make this very difficult.
Pailung presents a solution, whereby the layers are knitted together, eliminating adhesives from the production process. Specific combinations of yarn can be selected for recyclability, and recycled yarns can also be utilized. Provided that each layer is itself recyclable, the entire High Pile fabric can be recycled.
Another added benefit is durability. Because Pailung's high pile fabric is knitted, not bonded, the resulting fabric is incredibly durable. Whereas, adhesives deteriorate over repeated washing cycles, knitted fabrics retain their strength. The surface maintains a high level of anti-pilling friction, while the bottom layer resists snagging and shedding.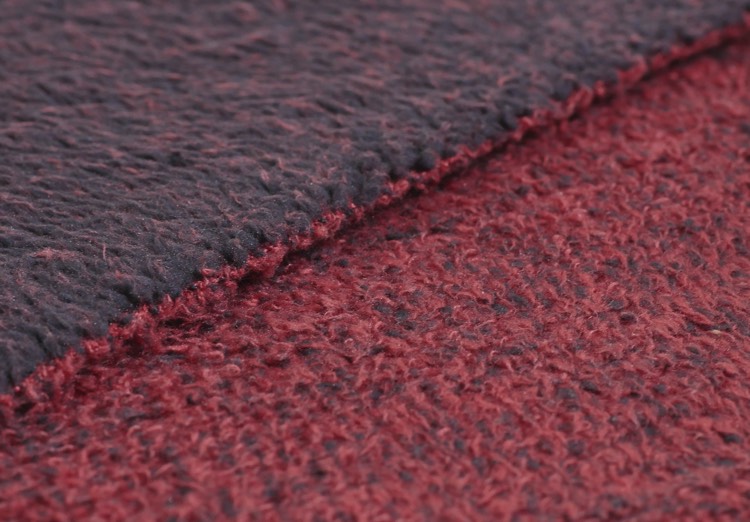 Low Production Cost
The process of knitting Pailung's 3-layer high pile fabric is much less labor-intensive than traditional processes, which require at least one lamination step, followed by two further knitting steps. Instead, Pailung's High Pile fabric requires just the knitting steps. Not only does it save manpower; it also saves time, and reduces power consumption.
At the same time, it doesn't limit flexibility in terms of design or manufacturing. The length of fibers on both sides of the fabric can be directly controlled on the kitting machine, creating many possibilities for designers. Furthermore, when printing patterns on one side, the patterns will not bleed through to the other side.
In turn, the length of fibre control also minimizes the subsequent shearing process for manufacturers.
Comparison with Sliver Knit Fabric
Pailung's High Pile can achieve a similar density to Sliver Knit fabrics. Similarly with Pailung's High Pile fabric technology, Sliver Knit fabrics are produced by circular knitting machines. The main difference between them comes from the production process.
In Sliver Knitting, the face fibers that imitate fur are attached to the fabric, by means of a knitting sliver and base yarn. Sliver knit fabrics have longer and denser piles on the fabric surface than most pile jerseys, but the Sliver Knit fibers are difficult to collect, and the final fabric is usually heavier than Pailung's High Pile.
ITMA 2023
Visit Pailung's booth (Hall 2, C101) to feel this new, high pile fabric for yourself. Scan the QR code to register for a seminar where you can learn more about Pailung's Cozy Collection and High Pile fabric technology.