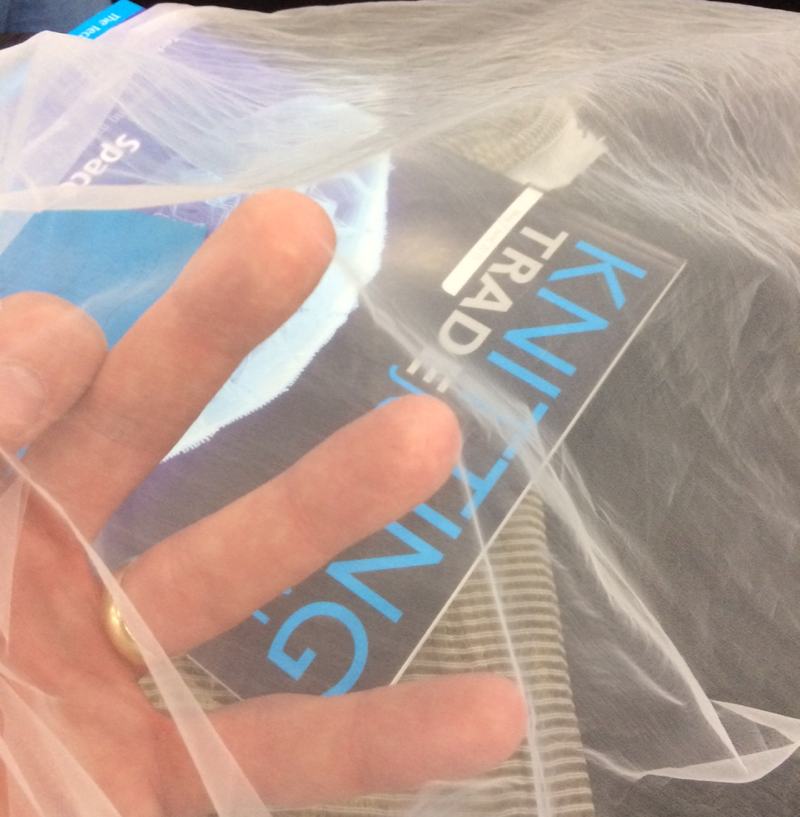 Texas - "Houston, we don't have a problem." That was the clear message from today's Techtextil USA event here in Texas where the sheer diversity of visitors to this 3 day technical textiles event is helping to deliver a range of new solutions for both visitors and exhibitors alike. By John Mowbray in Houston.
Matthew Llewellyn, Vice President of v-bed knitting machine builder Shima Seiki USA Inc. (booth: 1801) noted: "The number of people from different industries that have come on to our booth to ask what that they can do with our technology is very encouraging. Although footfall is down from the Atlanta show, but the visitor quality is very high and the actual number of leads we have got from this show in Houston is equivalent to Atlanta." He continued: "The trends we see are an upturn in interest in using knits in the new areas for automotive and transportation sectors and we've also noted a shift in demographic. The visitors seem to be getting younger which perhaps shows that technical textiles in the USA is now being seen as an exciting career and not a 'cloth cap' industry?"
"We're picking up quite a few new leads from Latin America at this show," said Rich Stemple, yarn sales manager at William Barnet & Son (stand 1910) which supplies anti-static yarn technology for workwear used in the oil and gas, cleanroom and other industries. "The big interest is in our 'Nega-Stat' static dissipative yarn, a polyester-based bi-component yarn which has a carbon conductive core to completely get rid of static."
Stemple claimed that its unique trilobal conducting core embedded in a sheath of polyester provides greater durability than nylon-based products. "Visitors to this show here in Houston are interested in the high durability of 'Nega-Stat'. Because it's a polyester product, it has excellent durability to laundering whereas nylon based antistatic garments tend to start to break down after around 25 washes and can lose their anti-static effectiveness."
Going back to the show, he noted: "In contrast to the last event in Anaheim, Houston has been a reasonably good show for us so far and today is getting busier."
Novel knits
"Like everyone else here we're trying to get more and more in to the technical textiles market," said Hannes Hermann, managing director at Austria-based Willy Hermann, which was showing a range of superfine gauge knitted textile in up to 80G – the finest gauge single jersey knits in the world.
"Our business is around 75 per cent in the intimate apparel and lingerie markets," he noted, "but there are many potential applications of our fine gauge knits in technical applications where the drape and stretchability of knits give significant advantages over woven textiles."
The company has an amazing 80G fine gauge nylon mesh fabric on its stand (booth: 2145) knitted on a Mayer & Cie circular knitting machine using 6 dtex nylon. Lightweight, soft and extremely durable the fabric is pushing the boundaries of what's capable with knitting technology. "We're thinking this could be used someone with lamination techniques for technical textiles but to be honest we're not quite sure how – just yet!"
Holding up two samples of fine gauge weft knit 20G polyamide single jersey fabrics – one with a unidirectional basalt fibre inlay and the other with a carbon fibre tucked in behind the latch needles, Daniel Hermann, head of technical textiles at the company said "We can also substitute the basalt or carbon for cotton and micromodal. We think it will be useful for 3D form fabrics that are impregnated with resin as they have better stretch and drape than wovens. Literally, one day we just sat down and thought what can we knit – and this is one of the results! We're at this show to find out about new possible applications for these novel technical fabrics from the wide variety of experts here from different industries."
This was a view echoed by US warp and weft knitter Gehring Textiles Inc., (booth: 1823). William P. Christmann, VP sales at Gehring said: "We're really pleased with the footfall on our stand, basically because it is lots of people from lots of different industries looking for new knitted or woven solutions. Like others, we were at first concerned that the humidity and recent storms may affect visitor numbers, but this has proved not to be the case. The best thing about this show is the different types of people coming on to the Gehring stand, which has given us lots of different ideas about potential solutions using our technology."