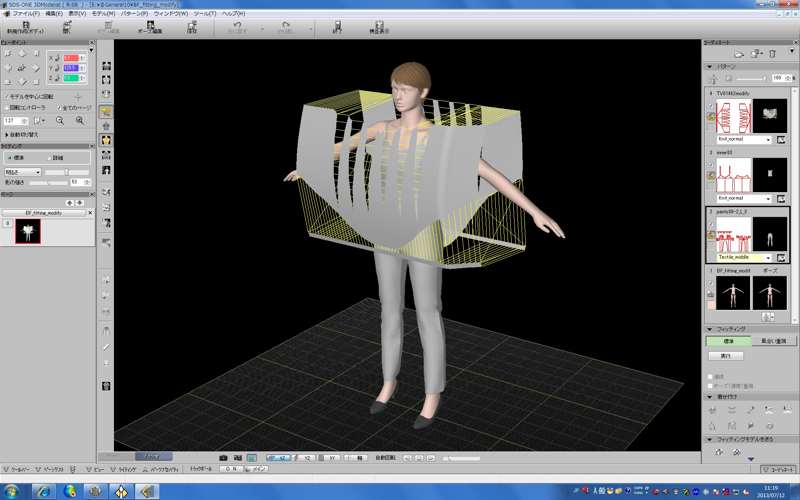 Wakayama - The highlight of Shima Seiki?s presentation at this month?s Premiere Vision New York will be the latest version of its SDS-ONE APEX3 3D design system which, with its virtual fitting and sampling capabilities, is ideally suited for the high-level fabric specifiers and buyers that flock to the US show.
APEX3 aims to be a tool that supports each player in the production process to unfold his or her abilities to the best possible degree, whether it is the fashion and accessories design teams, the yarn designers or spinners, the (knit or woven) textile or designers, the pattern designers or cutters, the weavers or knitters as well as the embroidery designers and embroiderers.
Essentially, this means it is offering comprehensive support of the entire process of knitwear production from planning and production to sales promotion, as well as its capability for virtual sampling that minimizes sample making requirements.
This ultra-realistic simulation capability means that APEX3 can minimize the costly time- and resource-consuming sample-making process with 3D modeling, 3D mapping and 3D fitting simulation also possible with this 'feel real' system.
This is where the system excels to the point that it would be possible to get away without any physical sampling or fitting process if necessary, because it can be done virtually in just the right way: with virtual sampling options for the deep end of yarns and fabrics design, as well as sizing, fitting, and draping of wovens and knits, through to embellishments like trims, embroideries and prints.
Also on display from 14 to 16 January 2014 will be a range of knitwear produced on Shima Seiki?s latest line of computerized knitting machines, including revolutionary WholeGarment knitwear which boasts superior fit, comfort and draping characteristics.