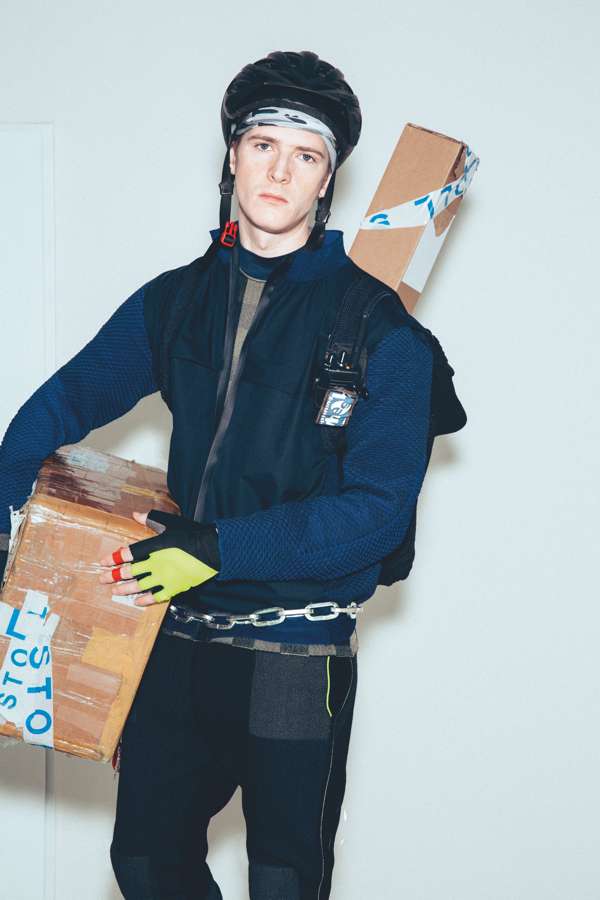 Reutlingen - Flat knitting machine builder Stoll will unveil its latest trend collection during the prestigious Milan Design Week in April. On display will be the latest developments from Stoll which will include athleisure garments under the theme, 'The Bike Messenger', along with concept knits for home furnishings and industrial design.
The Reutlingen, Germany-based firm will also host two seminars which will provide designers and other delegates with an insight into the world of three-dimensional knitting.
The event will take place at the International Exhibition and Conference from 4 - 9 April at the Altiero Spinelli College.
The Stoll brand portfolio includes flat knitting machines and pattern software that are used to produce fashion and technical textiles. The company exports its products to more than 50 countries worldwide and with a network of subsidiaries, sales and service centres and numerous agencies, offers a fully integrated service package.
"With innovative developments and state?of?the?art production, Stoll is making a multitude of knitting trends possible," the company said. "Impressive examples of this are illustrated in the current Stoll Capsule Collection."
Portfolio
Among Stoll's latest additions to its machine portfolio is the CMS 330 HP W multi gauge which is billed as the optimal solution for special and complex technical requirements. The customer can select the machine equipment to meet his individual requirements with applications aimed at shoe upper fabrics, bandages for the medical field and sports sector, upholstery, socks and caps, including both two-dimensional and three-dimensional applications.
With a 36 ins working width and a knitting speed of 1.0m/sec, the CMS 330 HP W has 16 carriers and an integrated weave-in device (2 x front carriage and 2 x rear carriage).
The CMS 330 HP W's weave-in technique allows floats to be interlaced into knits in a weft direction, illustrating how woven knits can surpass traditional loom fabrics in a range of different ways.
According to Stoll, this technique provides knitwear designers with the stretch and comfort of knits in the vertical direction and, depending on stitch construction, the reduced flexibility in the horizontal direction.
Woven knits surpass traditional loom fabrics in many aspects, Stoll says. For example, loom fabrics can't be pre-shaped into the machine nor can they hold 3D elements. These aspects are crucial because the fit, comfort, function and aesthetics of garments are all directly related to the design.
"A dynamic and challenging market environment requires increasingly strict borders to the competitors of all knitting producers," says Stoll. "The increase of productivity is an important success factor for economic growth and sustainable protection of competitiveness."
In terms of highly developed productivity Stoll is also now offering:
ADF 530-16 multi gauge - a reduction of the system distance allows for more productivity in addition to the existing technical special features for new and innovative knitting technologies.
CMS 502 HP+ multi gauge - this model works efficiently in the Fully Fashion sector with a 45 inch working width, two kitting systems; the reduced system distance enables more efficiency.
CMS 520 C+ multi gauge - the reliable machine for coarse and loose knitted fabrics also produces fabrics with high yarn usage. Via the spring-loaded holding down sinkers, the machine can manufacture fabrics with less take-down (wedge-form, pocket pouches, open waves, etc.). A highly efficient production of coarse fabrics is enabled by the unique Stoll coarse technology. The CMS 520 C+ is available in the gauges E1,5.2 and E2,2. In addition, the CMS 520C + multi gauge is equipped with the Intarsia function for further pattern possibilities.